Telescopic springs
Protective telescopic spirals for axles and spindles
The telescopic springs are necessary for the proper operation of machinery to avoid accidents and breakdowns.
Designed to protect the spindles and axles from the impact of shavings, smelting dust, and dirtiness.
Manufactured with extra-strong steel straps (Rockwell 55-58).
For areas with elevated exposure to refrigerants and coolants the stainless steel protectors are recommended.
They can be placed in a horizontal "H" and vertical "V" position.
We also have RETROFITTING SPRINGS for fast and easy placement, avoiding disassembly of the spindle.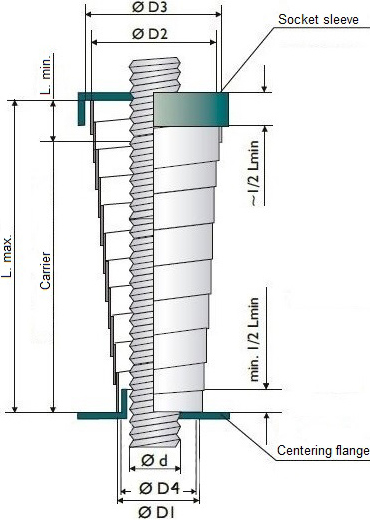 d
Diameter of the spindle or axle to protect
D1
Interior diameter of the telescopic spring
D2
Exterior diameter of the telescopic spring
D3
Interior diameter of the axle housing
(D2+6 mm)
D4
Exterior diameter of the centring flange (D1-6 mm.)
Lmin.
Minimum compression of the telescopic spring
Lmax.
Maximum length of the telescopic spring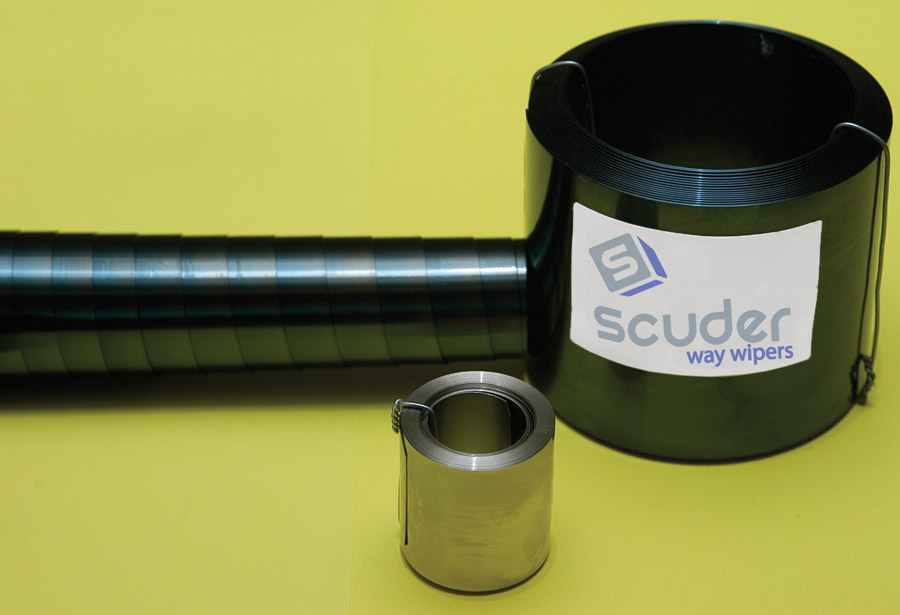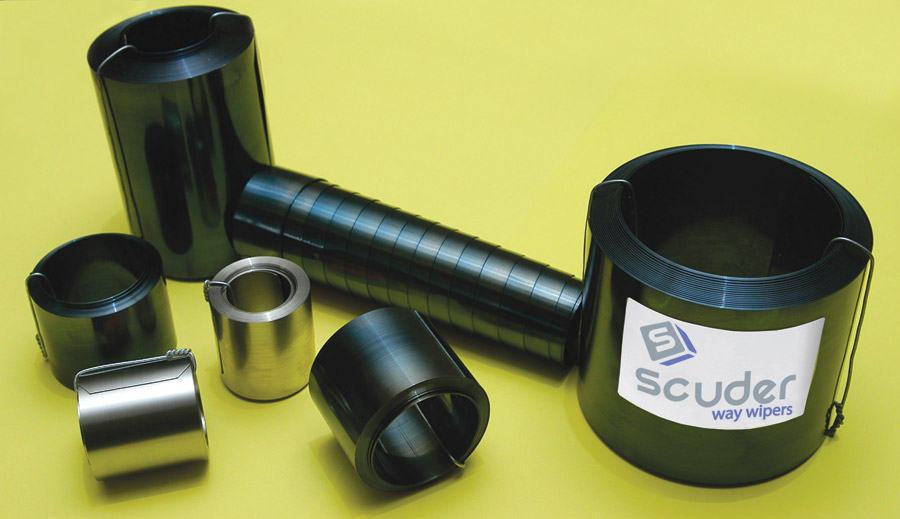 RELATED PRODUCTS
Request iformation
If you are interested in Scuder Way Wipers's telescopic springs, send us your measurements by downloading the form for the spiral you need (horizontal or vertical) or request our catalogue