Technical plastics
All kinds of special industrial plastics and for machinery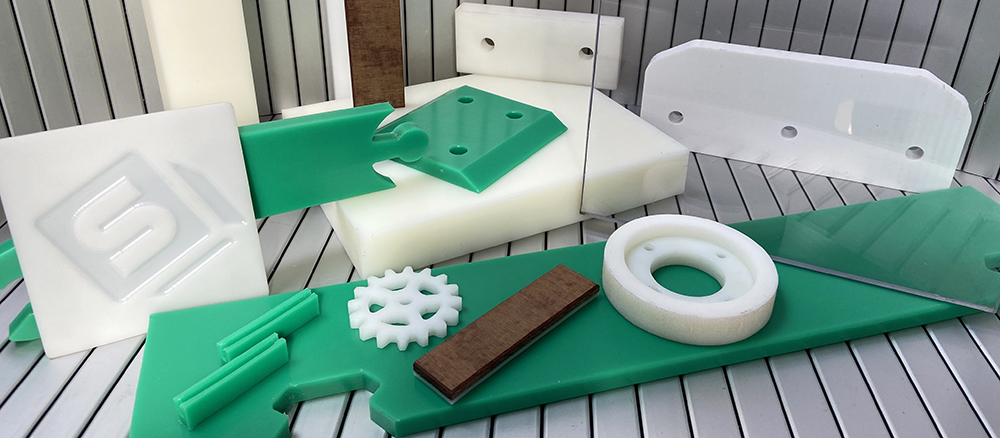 Manufactured to blueprint for different applications.
(POM)

Acetal resin
Properties: Excellent slide properties, resistance to abrasion, low friction coefficient and easy machining.
Applications: Slide guides to be screwed, machined parts, gearwheels, and slides for telescopic protections. For pasted guides, we recommend using Biplast V®
Supply: Plates, bars, machined parts according to blueprint.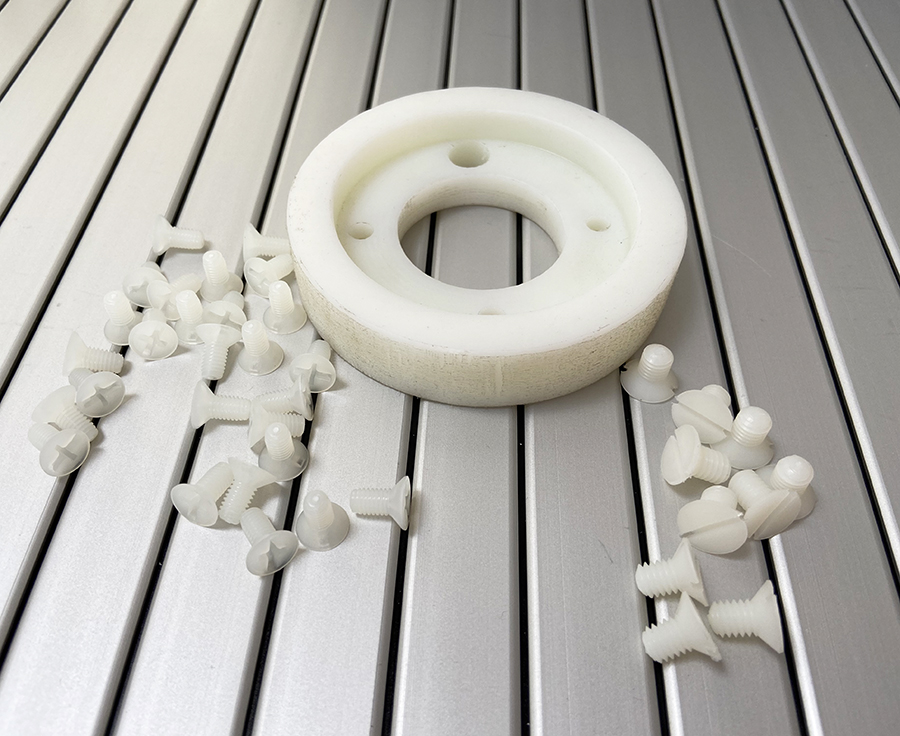 (PA)

Polyamide
Properties: Excellent sliding properties on POM and steel. High resistance to abrasion and impact. High degree of elasticity and high resistance to machine oils. Complex machining.
Applications: screws, friction bearings, gearwheels, etc.
Supply: Miscellaneousscrews, plates, bars, or parts according to blueprint.
(PET)

Arnite
Properties: Low friction coefficient. Abrasion resistant. Good sliding behaviour and approved for the food industry according to European standards. Resistant to chemical attacks and good electrical insulator.
Applications: All kinds of parts for the food industry. Sliding parts, bearings, hinges, and pump components.
Supply: Bars, plates, parts to blueprint.
(PE)

Polyethylene | PE 500 and PE 1000
Properties: Excellent mechanical properties. Self-lubricating. High resistance to impact. Great sliding properties. High resistance to chemical agents and corrosion. Minimum water absorption.
Applications: Slide guides for aluminium blinds for machinery, slides for telescopic defenses, and bellows. All kinds of slide guides and mechanisms.
Supply: Parts machined to blueprint, support plates, guides machined to blueprint, slides, customised strips, bars, etc.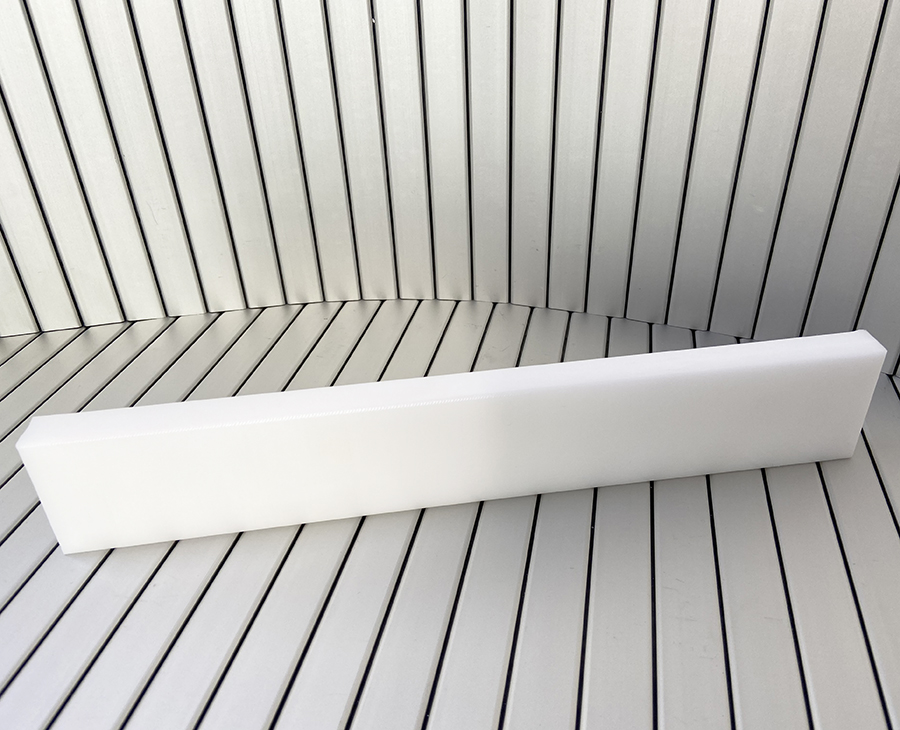 (PTFE)

Teflon
Properties: Self-lubricating, anti-stick, low friction coefficient, excellent dielectric properties, and resistant to chemical products.
Applications: Chemical industry, valves, hydraulics, machine tool, etc.
Supply: Plates, bars, and machined parts according to blueprint.
BAKELITE

/ CELERON
Layered paper soaked in thermosetting phenol resins
Properties: High mechanical resistance to wear. Good dielectric and rust-resistant properties.
Applications: Bushings, gears, rollers, pinions, pulleys, die cutting, transformers, electrical panels, circuit boards, etc.
Supply: Plates according to measurements of different thicknesses and parts machined to blueprint.
Request information
If you are interested in the Scuder Way Wipers technical plastics please contact us by phone 943 44 44 27 or fill out this form and we will contact you as soon as possible.